NEW(S) & NOTEWORTHY:
"Over the past 25 years, THE GARYS have helped define the city of Toronto as a cosmopolitan mecca of artistic expression."
-TORONTO ARTS AWARDS, 1995
There's a new self-titled book by acclaimed graphic novelist, Dave Collier, and it's all a matter of taste for TOPP… in the 1970s, Gary deftly juggled trashy flicks (John Waters' Pink Flamingos, for instance) with art films (all six hours of the Russian War And Peace with cabbage rolls for 700 at intermission ) for crowds of zonked cineastes at the long-gone Original 99-Cent Roxy.
Next, as half of The Garys, at such venues as the New Yorker Theatre, the Horseshoe and the Edge, they went on to promote all kinds of equally hip and eclectic concerts—from Divine's off-Broadway spectacle 'Neon Woman' to Jim Rose's Circus Sideshow, from kids concerts with Robert Munsch to Jane Birkin, Jerry Seinfeld, Waylon Jennings, Tom Waits and jazz legends Sun Ra and Ornette Coleman to the first Toronto gigs (and 36 in total) by New York punk-rockers the Ramones, from North Indian sarod virtuoso Ali Akbar Khan, Argentina's tango rebel Astor Piazzolla, Kronos Quartet and James Brown, to an obscure, England-based trio of reggae enthusiasts called The Police who in 1978 drew a crowd of some sixty people to a now-legendary two-night stand at the Horseshoe. In the late 90s, Gary premiered the Dixie Chicks, a band not one Toronto promoter was remotely interested in. Topp has hosted several radio programs on Q107 and CKLN, served as a TV music producer, produced music videos, is a fundraiser and became the first promoter, The Garys, to win a Toronto Arts Award. He continues to book concerts and his taste remains anything but predictable or mainstream.
Filmmaker Ron Mann (Twist, Comic Book Confidential, Grass) refers to Gary as "a hand grenade of an impresario who created a counter-culture film and music scene where no one before him had dared".
TOPP, PROMOTER GARY TOPP BROUGHT US THE WORLD, has just been released by Conundrum Press and is available everywhere.
2015: Music supervisor THE RAINBOW KID
2013: CTV sitcom SPUN OUT music supervisor (4 episodes) etc.
Conceived and directed Not un-LIKE A ROLLING STONE
PROMOTER: 1978 – present:
A few of the world's major artists I and THE GARYS have introduced and/or promoted include: RAMONES, DIXIE CHICKS, THE POLICE, TOM WAITS, JANE BIRKIN, JONATHAN RICHMAN, JESSE DENATALE, NICO, WILLIAM BURROUGHS, JANDEK, CECIL TAYLOR, CHRIS SPEDDING, SUN RA ARKESTRA, ALLEN TOUSSAINT, WILLIAM BURROUGHS, JERRY SEINFELD, ALAN ABEL, BUDDY HACKETT, HABANA SAX, ASTOR PIAZZOLLA, JAMES BROWN, THE DISPOSABLE HEROES OF HIPHOPRISY, THE LOUNGE LIZARDS, KENNETH ANGER, JOY DIVISION (sadly almost), GARTH HUDSON, THE BAND, 48TH HIGHLANDERS, PROFESSOR LONGHAIR, SCREAMIN' JAY HAWKINS, GARY GLITTER, JOHN COOPER CLARKE, JOHN OTWAY, LINTON KWESI JOHNSON, YELLOWMAN, MEDIAEVAL BAEBES, THE ACME FLEA CIRCUS, JESUS AND MARY CHAIN, VILETONES, THE PLASMATICS, NEGATIVLAND, CAPTAIN BEEFHEART, ORNETTE COLEMAN, MIKE WESTBROOK MARCHING BAND, WAYLON JENNINGS, HOT CLUB OF COWTOWN, PETER TOSH, ANTHONY BRAXTON, LEROY JENKINS, RANDY WESTON, JIM ROSE CIRCUS SIDESHOW, SIMPLY SAUCER, SIMPLE MINDS, THE B-GIRLS, THE MODS, GO-GO'S, THE BANGLES, THE ONLY ONES, MICHELLE SHOCKED,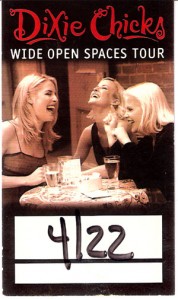 THE LEGENDARY STARDUST COWBOY, HOLLY WOODLAWN, DOUG WAMBLE, BLACK UHURU, HUGH MASEKELA, GEORGE CLINTON, DESMOND TUTU, RANDY WESTON, THE SCENICS, HARRY BELAFONTE, SAM PHILLIPS, LEWIS FUREY, THE STRANGLERS, WIRE, BADI ASSAD, SNAKEFINGER, B-GIRLZ, LITTLE FEAT, THE SHEIK, TALKING HEADS, WAYNE COUNTY, JAYNE COUNTY, THE CRAMPS, HASIL ADKINS, THE HEARTBREAKERS, CARLA BLEY, RICHARD HELL AND THE VOIDOIDS, THE LOUNGE LIZARDS, THE DEMICS, LYDIA LUNCH, TEENAGE JESUS AND THE JERKS, THE LAST POGO, DULCE PONTES, ALI AKBAR KHAN, BLACK UMFOLOSI, JOHN CALE, LIGHTNIN' HOPKINS, MENDELSON JOE, HANDSOME NED, SHIVAREE, ALISON KRAUSS, THE RESIDENTS, ROUGH TRADE, KRONOS QUARTET, HELMUT LIPSKY AND L'ART DE PASSAGE, R.E.M., P.I.L., ICE CUBE, EASTMOUNTAINSOUTH, WARREN ZEVON, PEARL JAM, EURYTHMICS, DAVID BOWIE, ABRACADABRA, VILLAGE PEOPLE, ROBERT MUNSCH, PERE UBU, KING SUNNY ADE, BLACK UMFOLOSI, DEVO, JAYNE CORTEZ, JOHN GIORNO, RHEOSTATICS, KEVIN COYNE, KEVIN AYERS, BUZZCOCKS, XTC, CYNDI LAUPER, KID CREOLE & THE COCONUTS, JOE 'KING' CARRASCO & THE CROWNS, WILSON PICKETT, GEORGIE FAME, MOTORHEAD, THE STRANGLERS, SIMPLE MINDS, AL GREEN, BUSH TETRAS,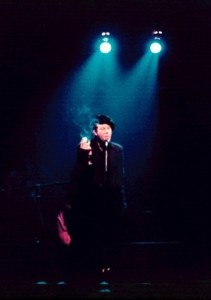 RITA MARLEY, MELLISA ETHRIDGE, NEW ORDER, MINISTRY, THE POGUES, LUCHA VA VOOM, MANO NEGRA, THE CURE, ECHO AND THE BUNNYMEN, VIOLENT FEMMES, EINSTURZENDE NEUBAUTEN, LAIBACH, DIVINE, BARENAKED LADIES, THE TEA PARTY, ANTHONY BRAXTON, THE CONTORTIONS, JAMES WHITE AND THE BLACKS, DNA, INDIGO GIRLS, THE REPLACEMENTS, THE MODS, THE GO-GO'S, THE BANGLES, THE JIM ROSE CIRCUS, THE B-GIRLS, MARIANNE FAITHFULL, LUCHA VA VOOM, BRIAN BRAIN, JOHN OTWAY, GANG OF FOUR, THE MEKONS, KILLING JOKE, NASH THE SLASH, REEFER MADNESS, COCAINE FIENDS, WHITE ZOMBIE, SLY AND THE FAMILY STONE, FRED FRITH, GONG, RHYTHM & JEWS, GRAHAM PARKER, HAWKWIND, BAD BRAINS, LIVING COLOUR, DAN HICKS AND THE HOT LICKS, JAMES 'BLOOD' ULMER, SIOUXSIE AND THE BANSHEES, MINK DE VILLE, SOFT CELL, SARAH JANE MORRIS, VIC CHESNUTT, VICTORIA WILLIAMS, BULGARIAN WOMEN'S CHOIR, FIFTH COLUMN, GEORGE CLINTON, RITA RUDNER, B-52s, HUSKER DU, ANDRE GAGNON, GRUPO FANTASMA, NINE INCH NAILS, THE WATERBOYS, DONOVAN, ENGLISH BEAT, THE SPECIALS, THE SELECTER, BAD MANNERS, BAD BRAINS, BEBOP COWBOYS, CRAZY CAVAN 'N' THE RHYTHM

ROCKETS, LEVI AND THE ROCKATS, JACK SCOTT, FRIENDLY RICH VAUDEVILLE SHOW, THE POLICE PICNICS, LOLLIPOP PEOPLE, THE SPECIALS, SHAKIN' PYRAMIDS, BILLY BRAGG, THE CURE, IGGY POP, PIGFACE, PIGBAG, SWANS, SKINNY PUPPY, TOOTS AND THE MAYTALS, ED SANDERS, AMIRI BARAKA, SON OF DAVE, BOBBY McFERRIN, SLAYER, AUDIENCE, SUICIDE, NICK CAVE, SHANE KOYCZAN, JAMES HUNTER, WARSAW VILLAGE BAND, SADIE MAY CRASH, SAY AH!, THE PRAGMATICS, THE POLKAHOLICS, CHAVA ALBERSTEIN, THE STILL CRAZY ACOUSTIC WORLD OF ARTHUR BROWN, ABBAMANIA, BOSS HOSS, TOMMY RAMONE'S UNCLE MONK, BILL 'SPACEMAN' LEE, BRIAN AUGER, CARLA BOZULICH, SISTERS3, IVA BITTOVA, HOWARD KAYLAN, BASKERY, THE PLASTIC PEOPLE OF THE UNIVERSE, PETER HAMMILL, NIGHTLOSERS, MALCOLM HOLCOMBE, YAMANTAKA//SONIC TITAN…
HIGHLIGHTS:
2006:
With filmmaker RON MANN, established the independent Canadian distribution companyFILMSWELIKE.
Premiered MENTAL HYGIENE FILM FESTIVAL, classroom education films 1945-1970.

2005-present:
Produced charity galas for BAYCREST at Windsor Arms, ROM, York Event Theatre and Sheraton Centre Grand Ballroom (DANCING WITH OUR STARS).
2005:
Designed to wet the appetite of international arts programmers, ALL TRIBES, NO BOUNDARIES was produced in Montreal as a small foray into the traditional culture and unique art forms influenced by pop culture, contemporary fusion, historical events and community issues of Canada's native community.
1995:
First promoter to win a TORONTO ARTS AWARD (The Garys).

1994:
Music Producer for CBC-TV live-to-air 'FRIDAY NIGHT WITH RALPH BENMERGUI' presenting among others: THE BAND, OFRA HARNOY, MOXY FRUVOUS, HOLLY COLE TRIO, BLUE RODEO and THE 48TH HIGHLANDERS. Produced music videos for SONY MUSIC INTERNATIONAL, DAVID GEFFEN RECORDS.
1993-2002:
Spearheaded fundraising campaign for West Prep Public School (Toronto Board) raising over $250,000.
1981-1986:
Host of CKLN-FM's gospel radio show, voted "best black-music show" by TORONTO LIFE MAGAZINE. Returned to CKLN in 2007.
1980-1981:
Hosted Q107's 'EDGE OF MORNING' alternative radio program.
1979-1981:
Co-operated (THE GARYS) THE EDGE club.
1978-1979:
Co-operator (THE GARYS) THE HORSESHOE TAVERN (where THE POLICE got their Canadian start), ending in the infamous LAST POGO showcase. (GLOBAL TV 16:9)

1971-1978:
Owned and operated a film distribution company, TOPSOIL FILMS, which was Canadian distributor for films by EMILE DE ANTONIO and JIMI HENDRIX…. Over 3650 films screened. Creator & operator Toronto's first repertory cinema, showing at least 2 movies a day, THE ORIGINAL 99-CENT ROXY. Premiered films by JOHN WATERS including PINK FLAMINGOS. ROUGH TRADE & NASH THE SLASH played their first show there… Operated NEW YORKER CINEMA(now PANASONIC THEATRE), alternating film screenings with live concerts, creating one of Toronto's first multi-media venues. Formed THE GARYS to promote live concerts. Introducing RAMONES, TALKING HEADS, TOM WAITS, THE CRAMPS, ALI AKBAR KHAN, CECIL TAYLOR, JOHN CALE, LIGHTNING HOPKINS, MENDELSON JOE to Toronto audiences.
Creator & operator Toronto's first repertory cinema, THE ORIGINAL 99-CENT ROXY. ROUGH TRADE & NASH THE SLASH played it's first show there. Owned and operated a film distribution company, TOPSOIL FILMS, which was Canadian distributor for films by JOHN WATERS, EMILE DE ANTONIO and JIMI HENDRIX.
1973-1976:
Entertainment Editor of the TORONTO CITIZEN (Toronto's first alternative newspaper), covered pro wrestling.

1971-1976:
Publicity co-ordinator for distributor FILMCANADA, representing: GIMME SHELTER, MONTEREY POP, CHILDREN OF PARADISE, films by ANDY WARHOL, KENNETH ANGER, DAVID CRONENBERG, JEAN LUC GODDARD. Programmed weekly midnight screenings at CINECITY.
1973:
Co-publisher and Editor of THE 25-CENT REVIEW, a unique poster magazine.
1970-1971:
Staff writer for CANADIAN FILM WEEKLY trade publication.